Conney Safety Team
Meet the Conney Consulting Team
Our team of safety experts are professionally trained and led by Certified Safety Professionals (CSP) with over 135 years of combined experience. Our expertise and experience comes from working with countless customers across a variety of industries including manufacturing, construction, food processing, oil and gas, and more. Our expert consultants will work closely with your company's leadership team to develop and implement tailored safety programs and training.
MICHAEL TESMER, CSP
SAFETY SERVICES MANAGER
Michael Tesmer is a seasoned safety and health professional with 35+ years of experience evaluating, developing, and implementing safety and health programs across various industries—construction, manufacturing, food processing, and hazardous waste operations. His articles have been featured in several safety trade publications, and he has spoken nationally at conferences for National Safety Council (NSC) and the Voluntary Protection Programs Participants' Association (VPPPA). Michael is a strong advocate for customized training and prioritizing a company's need to keep its employees safe. He is focused on helping identify better safety solutions for all.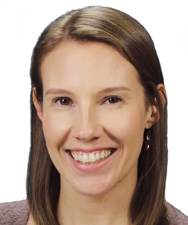 KADY OLSON, CSP
NATIONAL SAFETY CONSULTANT
Kady Olson holds a BS in Chemistry, a MS in Occupational Safety, and has 12 years of experience in the life sciences, construction, and manufacturing industries. Kady's experience with lean manufacturing allows her to apply continueous improvement principles to optimize processes and promote safety. She specializes in health and safety program development, implementation and evaluation, in addition to OSHA outreach training, ergonomics, hazardous waste operations/emergency response, and safety leadership. She believes that management commitment is the key to a successful safety culture and that no employee should risk their livelihood for a paycheck.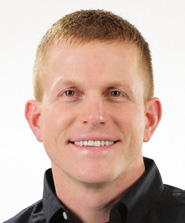 JORDAN SCHLITTLER, CSP, CHST
NATIONAL SAFETY CONSULTANT
Jordan Schlittler holds a Masters in Occupational and Environmental Safety and Health, a Bachelors in Technology Education, and is a serving member of the 1-147th Assault Helicopter Battalion as a UH-60M Blackhawk Pilot. Jordan has over 12 years of experience in electrical safety and program management, and he specializes in NFPA 70E, OSHA outreach training, lockout/tagout, and qualified rigger & signal person training. Jordan's diverse background has contributed to his ability to connect with people across all professions and experience, taking complex subjects and delivering them in a manner that fosters understanding and retention.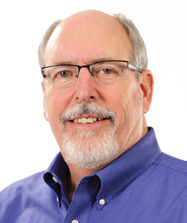 DAVID HENRY, QSSP
SAFETY ADVISOR
Dave Henry has been involved in the safety-distribution-business for over 20 years—working at Conney Safety for over 18 years— coordinating on-site safety services, such as respiratory fit protection, fall protection, and conducting detailed safety compliance audits with companies across various industries. His experience and vast knowledge of safety product offerings help him effectively solve safety challenges and protect workers.